How to: Be Productive in Coliving Spaces
posted on : 2:24 pm, Mon, 18 May 20
Through coliving, many find a community of like-minded people, with whom they can share skills and exchange ideas. Coliving accommodations are often built with digital nomads, remote workers and entrepreneurs in mind, so they also have designated or convertible work spaces. Many have been able to optimize their work-life balance living and working in a coliving space. 
Want more information on coliving? You can read our articles on:
Coliving: A Tale As Old As Time 
Coliving and COVID-19, is it possible?
Coliving Etiquette: A Guide to Being a Good Neighbour
Utilising the Company of Your Flatmates
Within a short time, your flatmates will likely become your friends. So, when you encounter a dilemma or need some inspiration, they are a great source to turn to. Living with like-minded, intelligent people who are willing to contribute to your success will push you further, and help you achieve your goals. From this perspective, rent can be perceived as an investment instead of an expense.
Although it's important to spend time alone, socialising and interacting with the other people you're living with can guide you, support you and above all show you your mistakes. The same way you pick up good habits from your parents by living with them, you may also learn from your flatmates. Coliving allows you to learn from people close to your age, and implement them in your own life. Coliving is a great opportunity to network with people from all different walks of life, learning from their experiences, making connections, and building on your knowledge bank.
How to Enhance Productivity in a Coliving Space
Some people find that coliving spaces challenge their productivity, whereas others thrive in the environment. Regardless of what type of person you are, there are a few things you can try to boost your productivity and reach maximum efficiency: 
Experiment with working styles

: If you don't have set hours, coliving spaces present an opportunity to try new working styles. Try switching up your work routine daily or weekly to see what works for you the best. For example, if you're most productive in the morning, get your work done early, and rest later in the afternoon. 

Use noise-canceling earphones

: If you've never given them a go, make sure you do. For many, noise cancelling earphones are a game-changer in terms of productivity and focus.

Learn to separate work from pleasure

: If there are some social activities going on around the corner, it can be tempting to lose focus and neglect your work. Remove yourself and retreat into a quiet space if you're struggling to concentrate. You will have to practice control, and learn how to separate work from play, even when you're not in the mood.

Plan ahead

: If there's something coming up that you want to attend, plan to get your work done in time to be able to enjoy it without feeling guilty or stressed. If you have a flexible schedule, take advantage of that and shuffle your schedule in advance to ensure you're completing your tasks so you still have time to do what you want to do. 
Mastering your time-management in a coliving space may take some practice, but once you've got it down pat you are well on your way to achieving a great work-life balance.
Maintaining a Work-Life Balance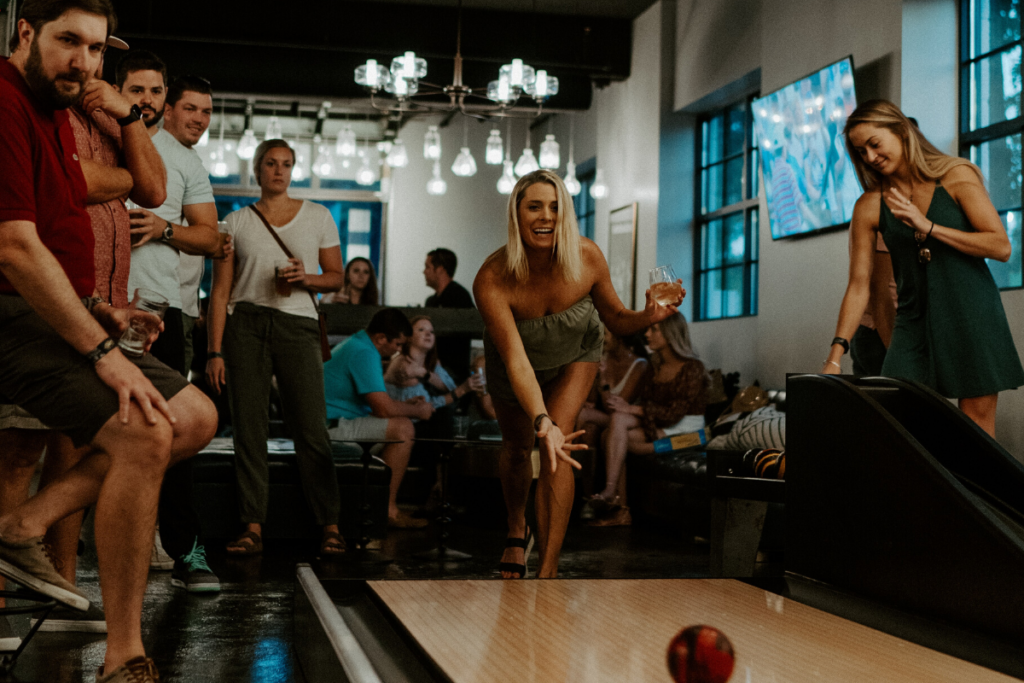 It can be difficult to switch off when you are living and working in the same space. Some of our tips are: 
Use communication tools to indicate your hours

: Using online communication tools are an effective way of communicating your online and offline hours once you've worked out your daily schedule. You can use your email, messaging app, or other communication platforms to publicise when you're available, so colleagues or clients know when they can contact you and do not disturb you when you're resting.

Have a dedicated work space

:

If you don't have the luxury of a spare room, carve out a spot in your apartment to become your dedicated work spot. Although tempting, don't work from your bed! It can negatively impact your productivity, and not to mention blur the lines between work and rest. Wherever you set up your work, ensure you have the essentials – a comfortable chair and good lighting. Even better, set up near a window if you can, as natural light is a mood and productivity booster.

Set distinct work hours

: When working from your home, it's easy to lose track of time and work past work hours. Set yourself work hours, and when it's time to finish work for the day, tidy up your space and turn off your computer, to help you

transition out of work mode and into home mode. 

Take a lunch break

:

One of the easiest ways to improve your work-life balance is to take a lunch break. Stop working, close your laptop and go and have some lunch away from your desk. Don't rush yourself, take time to do something that relaxes you for 30 – 60 minutes, and then return to your work refreshed.

Utilise leisure time: Many coliving spaces organise community gathering and events, and also have great pools, spas, gyms, and other facilities that you can use. Don't forget to take advantage of all the great resources you have at your disposal to have fun during your leisure time.
What If Our Schedules Clash?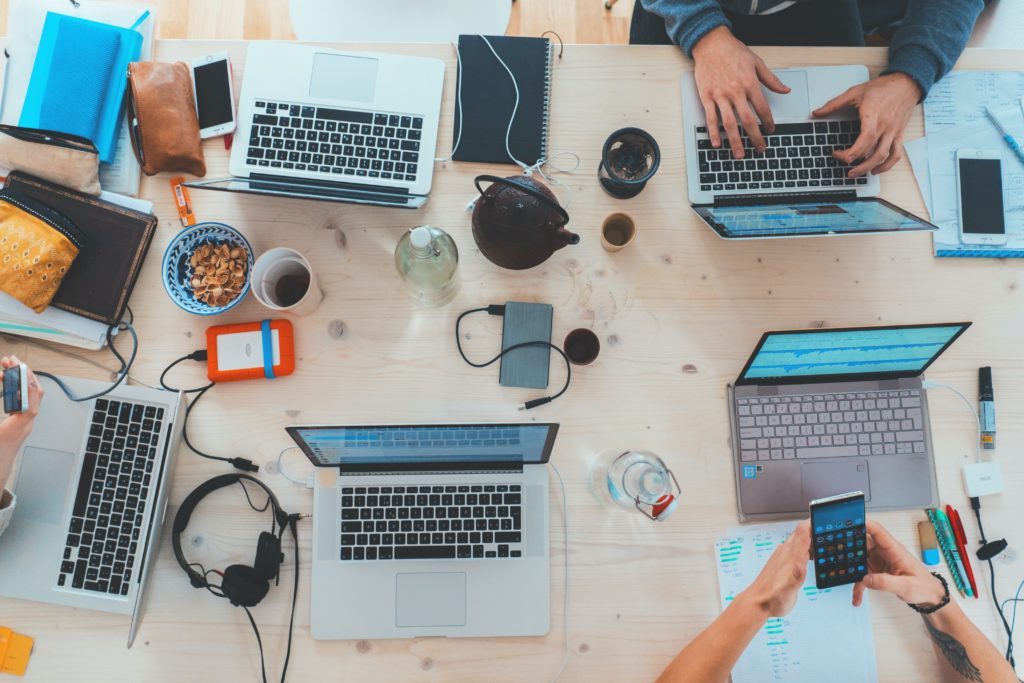 It's important to remember that not all of your coliving roommates will be working from home. Many people choose to co-live, but still go into their company office for the work day. So, if you are working remotely, you may have the place to yourself if your flatmates don't work from home. 
The ideal work-life balance varies from person-to-person. Some people prefer a more alternative work schedule, working sporadically, whereas others may prefer the traditional 9-5 schedule. Some people may also have to work in line with a different time zone, so they'll be on a completely different timetable. So, if you and your flatmate(s) are all working from home, it's important to communicate your itinerary so you are all aware of each others' schedules. Problems that may arise in these types of situations include: 
You and your roommates are working at the same time, and it is difficult to concentrate with the added company. Maintaining focus with someone else taking calls and talking is understandably difficult. A potential solution is to work in different rooms if possible. If this isn't possible, you can organise a schedule where you work from a cafe some days of the week, and they work out of home the other days. You could also have hours of the day dedicated to taking calls or doing 'noisy' tasks. 

You and your flatmates are not working at the same time, but you are finding it hard to rest in your down time since they are working at that time. In this case, it is important to raise the issue, whether it is the volume of work calls, or the noise of their laptop. By doing this, the other person is aware of the problem, and you can work together to resolve it. Solutions may be for them to move further away from your room when they're working, they use headphones, or they purchase a quieter keyboard. The point is – the problem cannot be resolved if it's not communicated!
Finding the Right Coliving Space for You
Now that you are equipped with the right tools to help you be productive in a coliving space, let Relogo help you in your search for the right coliving space for you. There are a lot of moving parts to consider when looking for the best coliving space for you – number of roommates, location, amenities, coworking spaces, and property style, among other elements. As relocation experts, Relogo is here to take the stress off your shoulders, and do all the heavy lifting for you. Relogo is well connected to a variety of coliving providers in Singapore, and can work with your preferences to provide great options for you to choose from. Rather than being limited by the style of one provider, why not view a range of options so you can decide what suits you? 
Interested? Contact us now for an obligation-free chat about your options. 
There are a lot of moving parts when relocating somewhere new or changing accommodation. Relogo is here to put your mind at ease, by offering tailored home search services to help you find the perfect place to call home and put your worries to bed. Even better, with Relogo's short term accommodation services, you have the option of trying out different coliving spaces with a flexible lease.